Bike Riding In Europe – Try Out These Must-Ride Bike Tracks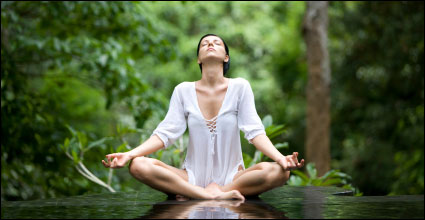 European holidays were once all about catching trains or driving from town to town, but these days there is another option. Did you know that Europe is filled with cycle-friendly roads and long train tracks that have been converted into very long bicycle paths? Bike riding through Europe provides you with a different type of perspective compared to other forms of travel. You will meet more locals, you'll take more time to enjoy where you are, and you will feel pleasantly invigorated by the regular exercise. Here are a small number of suggested bicycle tracks that you might want to work into your next trip to Europe.
1. France – Toulon to St Raphael
This old train line, that runs along the coast for 101 kilometers, has been converted into a very easy bike track. With 2 lanes and stunning views, you can stop at many towns along the way, enjoying the local food and fun. This trip is a great one for beginner riders, or cyclists who just want to relax in the sunshine.
2. Switzerland – Kandersteg to Spiez
If you want to experience the romance of breathtaking mountain and lake vistas, you should cycle from Kandersteg to Spiez. Start in the center of Kandersteg, which is a pretty mountain village, and then trek along paths and minor roads past River Kender. Take your time, go slowly and enjoy the parks, buildings and restaurants along the river. You will be amazed when you get to Lake Thun, with its crystal clear waters. This is a fairly easy ride, with gentle hills towards and away from the river and lake.
3. Italy – Florence.
A delightful river bank ride is on the Ciclopista dell'Arno in Florence. It begins near the Varlungo viaduct and is 11.7 kilometers long. At a relaxed pace you are able to take in the beauty of Florence, while taking detours into the city to view some of the world's best art.
4. Germany – Luckenwalde.
A very long track that offers many short side trails if you want to explore further, is Flaeming-Skate in Germany. It is a custom-made skate and bike track that is about 210 kilometers long in total. This track can be found approximately 50 kilometers south of Berlin, cutting through the towns of Luckenwalde, Juterbog and Lower Flaeming. The ride takes in some spectacular scenery, including antique markets, beautiful old churches and glacial valleys, and includes the occasional beer garden en route to help quench your thirst. You can cycle around the region on one track (Rundkurs 1), or you can choose to mix and match by turning off Rundkurs 1 to another track which will take you into the centre of the region. Later, you can join up again with Rundkurs 1 if you wish.
The concept of 'slow travel' is one that we should all consider, as it is a worthwhile experience to immerse yourself in a country, its culture and its people. Even as this article is being written, more bike paths are being established throughout Europe. You should consider trying them the next time you travel.