Cycling, Hiking and Wildlife in Torres Del Paine, Patagonia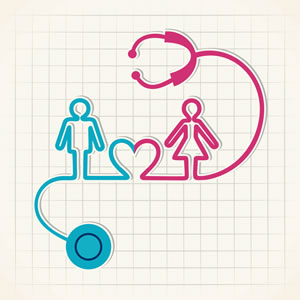 Patagonia is a vast and diverse region covering the south of Chile and Argentina, with dramatic mountain formations, smoky volcanoes, flat barren pampas and expansive ice fields. The region is home to some of the most impressive sights in the Southern Hemisphere and to some of the world's most classic trekking routes. Patagonia encompasses ancient forests, glaciers, lakes, rivers and fjords, and fauna including guanacos, flamingos, condors, foxes and pumas.
At the Southern tip of the Andes in Chile lies Torres del Paine National Park, in the heart of Chilean Patagonia. The park is located in Chile's southernmost and largest region, Magellanes and Chilean Antarctica and draws in approximately 100,000 tourists each year who visit the main attractions – Paine Towers, Los Cuernos, French Valley and Grey Glacier. The W trek and the Paine Circuit are popular routes.
Torres del Paine National Park is renowned for its hikes through scenic mountainous terrain and forests at the world's end. A Patagonia Wildlife Safari is a novel hiking option for those looking to combine flora and fauna with daily walks through the park's highlights including Las Torres, French Valley, Los Cuernos and Grey Glacier. Hiking can now be combined with Cycling on a Patagonia Wildlife Safari, with scenic cycling routes leading to Laguna Azul in the park's northeastern corner and Seron at the northeastern corner of the Paine massif.
Torres Del Paine has a diverse array of wildlife, with unique vegetation, endemic flora, 26 species of mammal and over 100 species of bird. A Wildlife Safari provides the opportunity to get to know the four different types of vegetation in Torres del Paine: Pre-Andean Shrubland housing evergreen shrubs like the edible calafate, Magellanic Deciduous forest housing deciduous Antarctic Beech trees lining the park's gorges, Patagonian Steppe housing desert shrubs and tuft grasses resistant to harsh winds and weather and Andean Desert housing species tolerant to low temperatures and high precipitation.
In addition, 26 species of mammals can be observed in the park. The most widely-known are the Guanaco, the Puma and the South Andean Deer. The abundant guanaco, whose population ranges between 2600 and 2900, is not camera shy and visitors have ample opportunity to observe the herds who roam across the steppe. The puma, Chile's largest carnivore, is rarely sighted but is still very characteristic of the park and a big topic of conversation among tourists. The 118 types of different bird species found in the park include wading birds, such as the Chilean Flamingo, and birds of prey including the Andean Condor which lives high up in mountain rock cavities. South America's largest bird, the flightless Rhea (similar to an ostrich) lives down on the Patagonian Steppe.