Menorca – Just the Ticket For an Active Holiday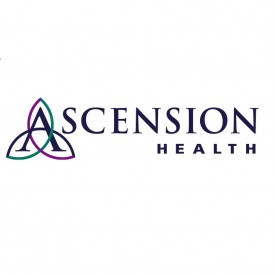 Compared with the other Balearic Islands, a holiday to Menorca is regarded as low-key. It certainly hasn't the wonderful scenery of Mallorca and is not as "loud" as Ibiza. However, a Menorca holiday has lots to offer and if you are looking for an active holiday, here are some of the opportunities available to you.
1. Hiking Holidays in Menorca: Ideal for hikes of various distances, it is recommend that the best points from where to start are Ferreries, Es Mercadal, Fornells, Cala Galdana and Alaior, but you need to take care as even for the experienced hiker, some routes can be unmarked although the landmarks can assist with the navigation. Be sure to have a good map with you. Menorca does not have any high mountains, but benefits from numerous wooded gorges. For hiking, the best time to be in Menorca is either March / April / May during the spring and then from October to mid-November which is during the autumn.
2. Riding Holidays in Menorca: Menorca is the island where the famous Menorcan black horses are bred and they take part in many fiestas on the island throughout the year. A popular island sport where trails are set in beautiful scenery. You will find around 20 stables available – the main ones being Menorca en Cavall in Cala Galdana who organise treks through the nearby woods. Club Hipic es Boeret in S'Algar and Rancho Allenwood near Sant Climent. All horse riding is done under the supervision of an instructor.
3. Cyling Holidays in Menorca: An excellent means of exploring the towns and resorts around Menorca, also happens to be a very popular one – cycling. You will be able to hire bicycles from several places in the main resort of Ciudadela and Mahon and the majority of the smaller resorts around the island and prices are from around 7 euros per day. Mountain bikes are probably the best option as you will find that some of the roads and tracks are very bumpy. If you are a more experienced cyclist, you may be prepared to go on longer rides and you will be spoiled for choice with the range of interesting trails available to you.
4. Beach Holidays in Menorca: As you travel around Menorca, you will come across many picturesque beaches including small intimate bays and larger beaches which can be packed during the high season. Bear in mind that not all the beaches can be reached by car and you may have to walk. Watersports are an integral part of beach life in Menorca and it is an ideal location for windsurfing and sailing [from the beginners through to the experts]. Probably the best locations for windsurfing are Punta Prima near Mahon and Cala'n Bosch near Ciudadela. Fornells is a lovely resort which is known for its sailing as well as offering surfing course [and of course sailing courses]. You will find Surf & Sail a useful organisation located in Son Xoriguer just south of Ciudadela as it organises lots of watersports for people at all levels. Head to S'Algar Aguasports in Cala d'Alcaufar where you will be able to take part in activities such a windsurfing, parasailing and water-skiing. If diving is what you are looking or, then try The Diving Centre in Cala Torret where you will be able to learn basis scuba diving, or take part in diving trips.
So if you are looking for an active holiday with lots of beautiful scenery, then a holiday to Menorca may be just right for you.