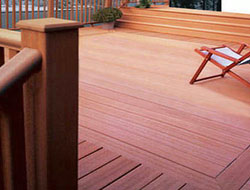 Gaining weight during pregnancy is necessary for the baby inside of you to thrive. While you do need to gain weight, gaining too much weight can lead to other issues during pregnancy. Learn how to gain weight gradually and stay within recommended limits.
Ever heard of the adage, ?I?m eating for two?? This is a common misconception that has lead to many women gaining too much weight during pregnancy. It is not necessary to eat for two people to keep your baby healthy.
How much weight you should gain during pregnancy depends on your pre-pregnancy weight. If you are within the healthy weight range for your age and height, the most you should gain is around thirty-five pounds. If you are underweight before pregnancy, you can stand to gain a bit more, but only five pounds or so above the upper limit for normal weight women. A weight gain of twenty-five pounds is suitable for obese pregnant women.
It takes the same amount of calories to gain a pound when you are pregnant as it did when you were not. If your eating habits were good before pregnancy, keep up the good work. Don?t use pregnancy as an excuse to eat unhealthy foods. The weight will add up.
Your weight gain equates to about one to two pounds a week starting in the second trimester. Weight gain in the first trimester should stay within a five pound limit. For women that experience morning sickness, this may be harder than it seems.
You want your weight to increase at a steady rate. Slow weight gain can reduce the chances of certain symptoms during pregnancy. Backache, varicose veins, stretch marks, heartburn, and shortness of breath are decreased with lower weight gains.
Gaining too much weight can increase certain risk factors for pregnant mothers. Women who are already overweight or gain too much weight are at risk for gestational diabetes, high blood pressure, and difficulties during labor and delivery. Any of these factors can affect the unborn fetus as well.
If it has been confirmed that you are carrying more than one baby, your weight gain will increase. Talk with your obstetrician to find out exactly how much additional weight you will need to gain. It will be more than normal by about ten pounds.
Don?t skip meals when you are pregnant. Nibbling on good foods throughout the day will keep you from feeling hungry. If you have trouble gaining weight, choose foods that are high in good fats like nuts, salmon, and avocados.
Pregnancy is a glorious time. Weight gain maintains healthy growth for your baby. Too much weight, however, can create a problem for mother and baby.