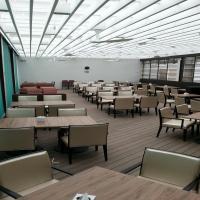 There are various reasons why women decide to have a reversal of tubal ligation. For some, the reason could be they want to stop the pain and discomfort they feel following the original tubal ligation being carried out. For others, the main reason they want the procedure reversed is because they now believe that they rushed too quickly into getting the procedure done originally without truly thinking through the effects it would have on their lives and their families later on.
However, the main reason that so many women decide to undergo this particular procedure is in order to have more children. Maybe they are involved in a new relationship or it could be because they have lost a child through illness or an accident.
As you can see, for whatever reason, there is a percentage of women who, each year, choose to undergo the reversal of tubal ligation procedure because it offers them a new lease of life. So what is the reversal of tubal ligation procedure?
If you are reading this article, chances are you know what having your tubes tied means. It is simply a surgical procedure to create blocked tubes which prevent the sperm from getting to the egg. Luckily, tubal reversal is a well documented procedure that is simple to carry out by a well trained and experienced tubal surgeon.
When reversal of tubal ligation takes place, the surgeon carrying out the procedure will remove the section of the blocked tubes where the blockage and scarring is. This is the part of the fallopian tubes which was tied in order to prevent the sperm or eggs from entering them. Then after the blockage has been removed, the clear ends of the fallopian tubes will be sutured together.
This particular procedure is one that can be carried out with you as an outpatient meaning there is no need for you to stay in hospital after the procedure has been completed. To carry out the reversal of tubal ligation will take an experienced surgeon around one hour to complete. However, not all doctors have the experience or the facilities to do this as an outpatient procedure.
But, if you compare the cost of this procedure as an outpatient to IVF which is usually the other alternative, it is relatively inexpensive. Plus in the majority of cases, following the procedure being carried out you are able to go home or back to your hotel room the same day.
Finding and scheduling removal of blocked tubes with a tubal surgeon may require a plane trip to a clinic or center that specializes in tubal reversals. But even with that added expense, many times the overall cost is still less than a single course of IVF.
If you decide to have this surgery done, you must ensure that the surgeon carrying out the procedure has the right credentials. Not only do you want a doctor who has built a good reputation for carrying out this procedure but also has plenty of experience in doing it and real statistics of his own to back it up. A doctor who has carried out this procedure many times successfully will increase your chances of a successful pregnancy.
You should also remember that before this is surgery to remove blocked tubes and that you and your body will need time to recover after the procedure has been carried out. This means 30 days of light weight activities although some women have resumed their daily activities sooner though it is not recommended. You should also wait for at least one full cycle following the reversal of tubal ligation surgery before trying to conceive.…